Welcome to Barberian's ~.Please call 416-597-0335 to reserve your table.
Latest Post :
Please call 416-597-0335 to order Barberians "Steak Out". Contact barberiansbutchershop.com for steaks and sides to cook at home.
Celebrating over 60 years in Toronto. established 1959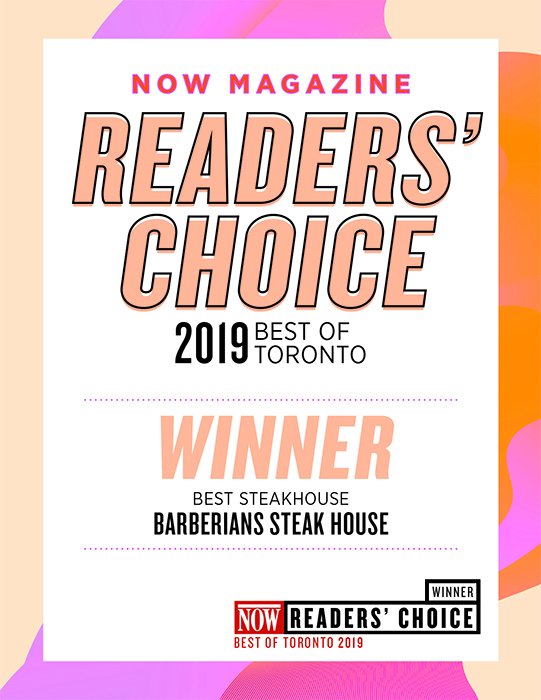 Barberian's Steakhouse is perhaps the most famous steakhouse in Canada, and certainly one of the country's best known and best loved restaurants of any kind. Opened in 1959 by the legendary Harry Barberian, it has been the fine-dining choice for generations of discerning customers, including many celebrities, politicians and sporting heroes. But anyone who loves great food and great wine, impeccably served in an elegant but comfortable and welcoming dining space featuring original art and classic photography collections, will want to visit again and again.

Our steaks are top-grade, dry aged and butchered in-house, and our hardwood charcoal grill was one of the first in Toronto. And to complement our food, Harry's son Arron has created Canada's most stunning wine cellar, with more than 15,000 bottles from the world's greatest vineyards. Our family, staff and friends continue to work hard to keep Harry's vision alive and his collections growing. We hope you'll visit us, and we know that when you do, you'll keep on coming back.